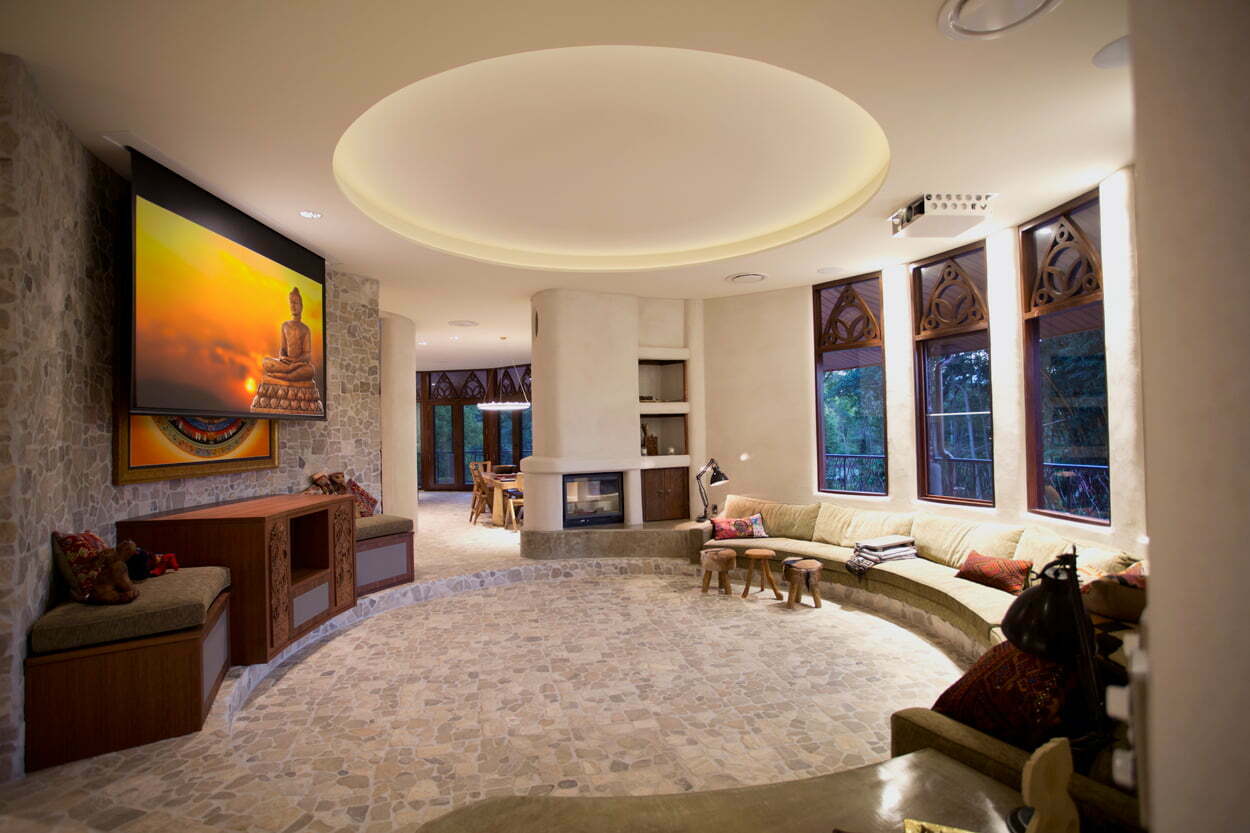 Simplify Your Life With Seamless Smart-Home Integration
Picture this. You wake up in the morning to the sound of your favourite music while the blinds open on another glorious Sunshine Coast sunrise. Over the intercom you nudge the kids awake before you get ready for the day ahead.
You leave your home with the peace of mind that your security system is protecting the house while you're away.
In the evening, you walk in the front door as the lights turn on, the controls set on the TV and WiFi to manage screen time throughout the night. Wherever you go, and whatever you do, your home is programmed just how you like it – from the pool lights to the volume on the speakers and the temperature control in every room.
Home Automation Projects Completed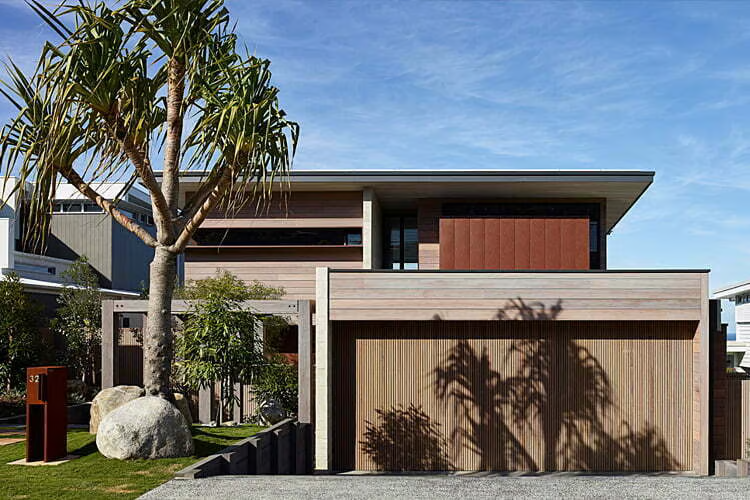 Your Family Is Safe. Your Life Is Streamlined. And You Are Saving On The Cost Of Electricity With Every Automation.
At Connect Multimedia, we provide fully integrated home-automation and audio-visual solutions. We design, supply, install, maintain, and repair all aspects of residential automation projects. With 18 years of experience behind us, we know how to pair smart-home automation solutions with your needs to design a custom, seamless experience for your home.
Are You Ready? Book A Free Consultation To See Just How Easy It Is To Go 'Smart'.
Here Are A Few Examples Of Projects We Have Worked On.
Sunshine Coast Smart Home Projects
These pictures are of some of the stunning award-winning homes we have been lucky enough to work on over the last 18 years.
Each of these was built on the Sunshine Coast and contains the following systems which we have designed and installed:
Lighting Control
Security and CCTV
Wi-Fi and Home Networking
Motorised Blinds and Awnings
Home Theatre
Keyless Entry for doors and gates
Intercoms
Multi-Zone TV and Music.
Our Accreditations And Qualifications Include:
What we do is a complex mix of design, installation and maintenance. But for you, the process is simple.
We sit with you to understand your needs… and then we design a solution that is easy for your family to use.
We'll install it and give you tips to get the most out of the system.
And if you need any help at any stage, we're always just a phone call away.
When Should You Get Us Involved?

Buyer Beware! Most Electricians Are NOT Accredited To Install Smart Wiring Or Complex Smart Home Systems.
Connect Multimedia is one of just a handful of companies in South East Queensland with the accreditation, licenses and expertise to deliver a reliable smart home project.
After we worked our home-automation magic, the owner of this high-end Mooloolaba apartment can now manage their security, intercom, front door access control, lighting, music, heating and air conditioning through a single touchscreen.
As the owner leaves each day, there's no running around the apartment to check light switches and appliances. A simple press of the "going out" button arms the security systems, switches off music, and turns HVAC to lower energy consumption. The lights are turned off, leaving a path to the front door and the phone system is set to activate the answering machine.
Time saved. Peace of mind gained.
Multi-Room Audio Visual And Home Cinema
Through the powers of AV distribution, we have given this homeowner the flexibility to enjoy their favourite movies and sporting events from any room in their home.
We gathered the signals into one area of the home and then combined and conditioned and amplified them so they can be distributed to various destinations throughout the home.
Put simply, our client gets a strong, clear video and sound signal regardless of the source or room they are viewing in without the clutter of cabinets, wires and equipment.
The Cinema, detailed via the link below, proved to be one of our most challenging, in a round room.
For more information on home cinema projects.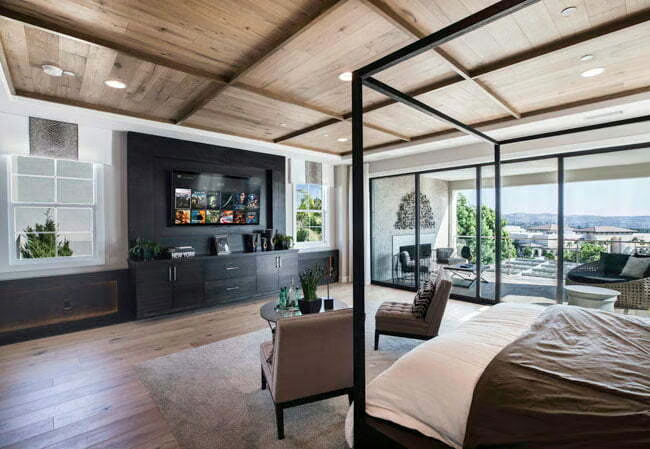 Since the minimum 6-star energy rating came into effect in 2010, energy consumption and sustainable living has been a huge concern for our clients.
For this home we set lights to come on at 80% usage to reduce costs, as well as using motion sensors in areas such as stairways. We also connected the home-automation to solar monitoring to maximise the use of the solar gain.
To take advantage of the climate, we set the window coverings to open during the day in winter to capture the warmth of the sun and close during the day in summer to keep the house cool.
Home Wi-Fi And Networking
Gone are the days of needing Wi-Fi extenders to propel your signal from one end of your home to another. And in the age of multiple devices, a fast and stable connection is a must.
For our clients we use carefully selected and placed components. We can also manage the network remotely via the cloud so we can identify issues before you have even realised there is a problem. The network will then either repair itself, or our technicians talk you through the process to get back online again.
Our network designs are unified, integrated and reliable. An absolute must-have in a modern connected home.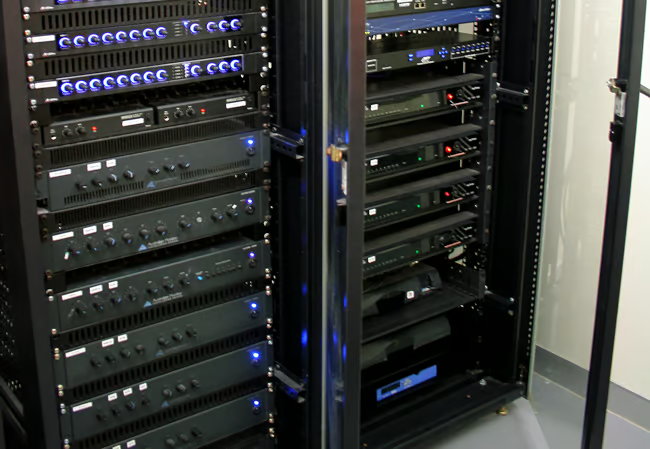 Why Choose Connect Multimedia
We have more than 15 years of experience, working with more than 2,500 homes across Brisbane, Hervey Bay, the Sunshine Coast and even Townsville. Our smart-home designs save our customer time, money and worry each and every day.
Cutting Edge Design
Home-automation is more than a job for us. We keep our finger on the pulse to evolve with the industry and provide you with the latest and greatest technology for your home.
Simple Designs
If it's not simple, it won't work. Simple design is at the heart of what we do. With easy-to-use touch screens, we make it easy for you to embrace the potential of your smart-home.
Energy Saving
Our solutions are seamless. They effortlessly streamline your home to bring ease to your life. But they also help to save energy and time, keeping your electricity bills at bay!
Accredited And Qualified
We have the licenses, accreditations and qualifications to deliver superior smart-home solutions. And we've got the awards to show it!
Peace Of Mind
We're only ever a phone call away. Whether it's a week after installation or five years, we are accountable for all maintenance and repair. We're here to help.
Are You Ready To Experience The Smart-Home Difference?
Book A Free Consultation With Our Home-Automation Experts Today.